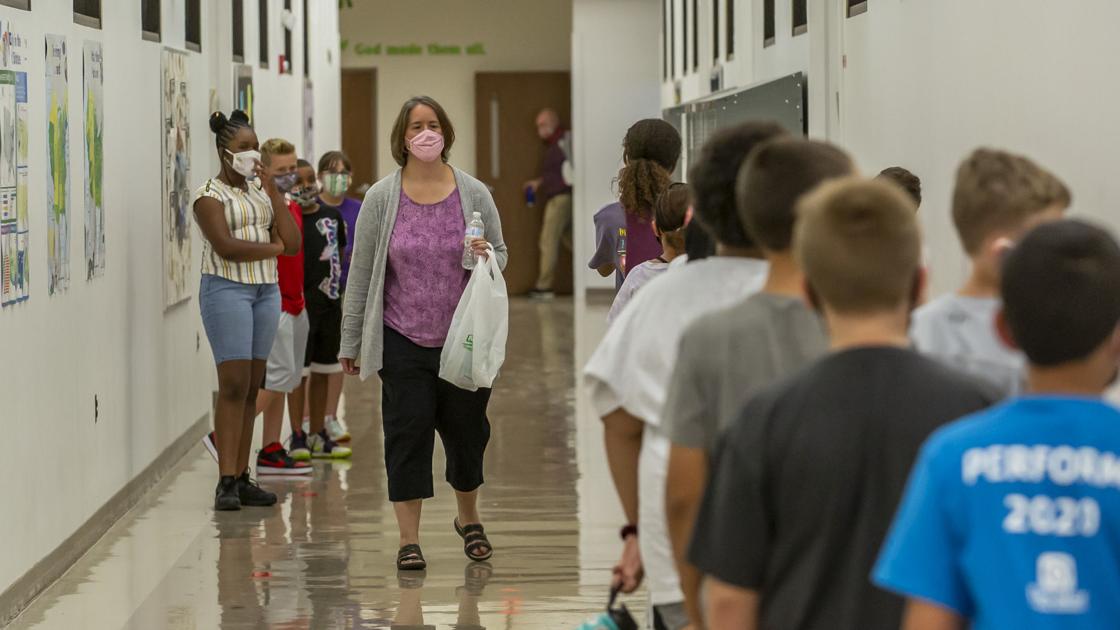 Watch Now: The Lutheran Schools Association returns for a school year like no other | Education
[ad_1]
DECATUR – While public schools in Decatur and most surrounding districts virtually start the school year, parish schools run in-person classes.
Either way, the start of this school year is very different from any previous year.
"I can tell you we were nervous about going back to school," said Angela Martinek, who has three children at the Lutheran School Association. "We are convinced that LSA has done everything possible to provide a safe and healthy environment for learning. But there are so many unknowns in returning to in-person learning this year. I don't know how other people deal with it, how easy it will be to concentrate in class, what the classroom will be like, things like that.
Schools were closed in mid-March due to COVID-19. As part of the state's plan to reopen, school districts and parish schools can determine whether to have face-to-face or distance learning, or a mix.
LSA also offered the option of distance learning, Martinek said, but his daughters wanted to go to school. Martinek also works for LSA and had to return to work.
Following the recommendation of the Macon County Health Department, the Argenta-Oreana School District will begin the school year with a full distance learning model.
"They want to get back to normal, and that's a step they can take to start getting there," she said. "Lily wants a senior year as much as possible. Emma (who is in eighth grade) doesn't like virtual lessons. Chloe misses her friends. So we went back to school very anxious, but full of hope. The day went well, the faculty were teaching the children how to learn in the new environment, the children were following the instructions with a little encouragement and although we were still a little nervous about going to school every day , we're going and things will improve as we go along. . "
Lily said she was still hesitant to go back to school in person. Besides the safety factor, she fears that the school will have to close again if a student or staff member becomes ill.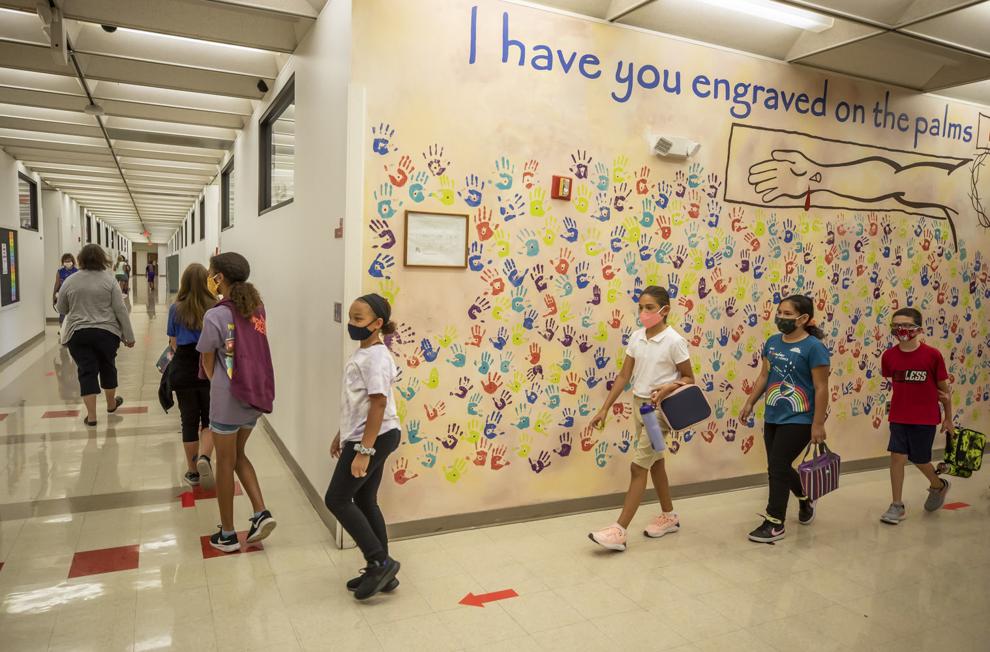 "I don't really think our school should be open," she said. "I think we should stick to online learning. So many schools have already been closed, I don't see why we should come back if we only stay for a month."
She misses most of the things from "last year" anyway, she said, with fall sports and homecoming postponed and maybe canceled, and students can't get through. none of those things, she'd rather be safe at home.
"I don't learn well at all with e-learning, but I would rather be safe and do a little worse (academically) than come to school and risk getting sick," a- she declared.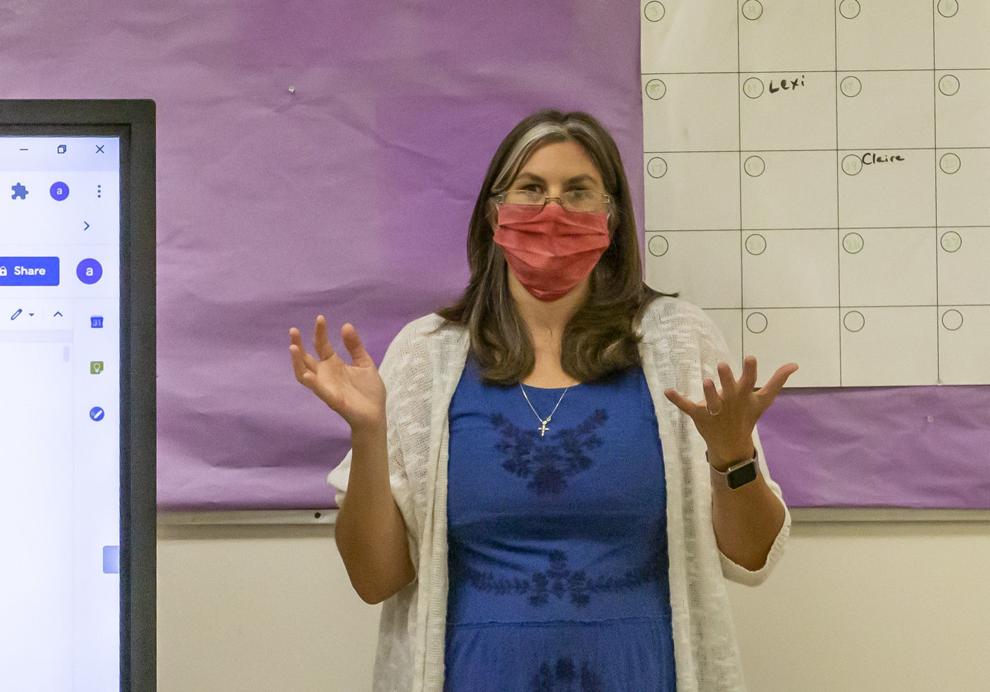 Several districts in Macon County that intended to offer hybrid or in-person courses have since decided to make the first term entirely virtual, such as Argenta-Oreana schools, while public schools in Decatur announced in late July that the first trimester would be virtual only. .
For kids who haven't been in a classroom since mid-March, an additional nine weeks, or more, of virtual learning could be intimidating. And unlike spring, when schools closed without warning and teachers, students, and administrators had to adapt on the fly, fall is the status quo when it comes to attendance and grading. The Illinois State Board of Education relaxed the requirements in the spring and schools were urged to be flexible in schoolwork and grades given the urgent nature of the situation. This fall, even though the school is virtual, the kids are expected to do the work and connect daily.
Technological issues have made it difficult for Amber Ketchem's children, who are in kindergarten and third grade at South Shores School.
"Well, our first day we have my kindergarten child, who got the wrong login information," Ketchem said. "And my third grader was stuck on his iPad for months, and the school took it to get it fixed and we haven't received it yet. So we didn't get good results and we didn't accomplish anything. We hope things will improve a bit. "
The first few days were not easy in every way, said Scarlett Wells, whose twins Liam and Kristal are in fourth grade and son Nik is in fifth grade at the Montessori Academy for Peace. However, she is not too worried. The twins cope more easily than Nik, who has trouble remembering his schedule and dealing with connecting to different classes.
"It's hard to know where he needs to be because I'm learning all of that too," she said. "We will fix it. I am proud of our teachers. I am a former teacher and they are heroes to me. I can't imagine teaching like this. I am not frustrated with any of his teachers. It's a learning process, and it doesn't sit well in front of a screen. We will be happy when we can return there safely.
She said she told Nik it was a "soft opening," a term he is familiar with because she is a business owner and the bugs will be fixed. She knows he's frustrated, especially since her brother and sister seem to "rock and roll" as he struggles.
"I know everyone is just trying to survive, doing their best with what they have, and that's all any of us can do," she said. "It's hard for him because he sees his siblings flying through. They know where to go and have no trouble getting there. He feels he is in the left field of the land of confusion, and he will be grateful when he is sure to return.
Like LSA, Catholic schools in Decatur have reverted to face-to-face classes with caution. Holy Family director Debbie Alexander said offices are cleaned and sanitized, children and staff wear masks and practice social distancing. The school even has official masks with the Knights mascot if the kids want to buy one, but as long as their own mask is suitable for the school, they can wear any mask they want.
Decatur schools launch virtual learning and adapt to distance courses
"We have missed our children," Alexander said. "We have failed to teach and we have failed to do what we know is best for children, namely practical and developmentally appropriate learning. We have taken every precaution to protect our children and families, and to protect them. things look different There is so much support from our families to do whatever we need to do to be successful and we have everything we need to keep our children and staff safe. "
"It's definitely different," said Jackson Wallen, an eighth-grader who also takes two classes a day at St. Teresa High School. "I mean, sure, we have to wear the masks and social distancing and sanitize our desks after school and sanitize our hands, but overall there isn't much different. We can. see us. Most sports are open, but some are delayed until spring. We are really grateful to be there and not be home to learn. Definitely better to be with our friends and our teachers and being able to have that kind of learning and face-to-face contact. "
Alyssa Porter, also a grade eight student, said she was a little worried until she came to school and saw the efforts to keep the school community safe. She also takes classes at Sainte-Thérèse, where the same precautions are in place, and students have been asked to walk on the right side of the hallways between classes to maintain distance during periods of passage.
"I know how easy it is to get COVID," Alyssa said. "But I was really excited to see all my friends. I hadn't seen them for a few months. I think it's easier to learn in class because you can ask questions, but I was also a little worried. But I'm grateful to be here because I missed school a lot. "
During the spring weeks of home learning, said Jonah Powell, a seventh grader, teachers were readily available to answer questions and explain things, but it just wasn't the same as d 'be in the same room. He missed the immediacy of interacting with others.
"At first I was nervous and didn't know how to feel about going back to school," Jonah said. "But after reading through all the precautions and everything they were going to do, I felt safe and saw that they were doing whatever they claimed they would do, and I knew the school was doing everything she could to keep everyone safe. "
PHOTOS: Back to school at LSA Decatur
Anderson_Rachel 08.19.20.JPG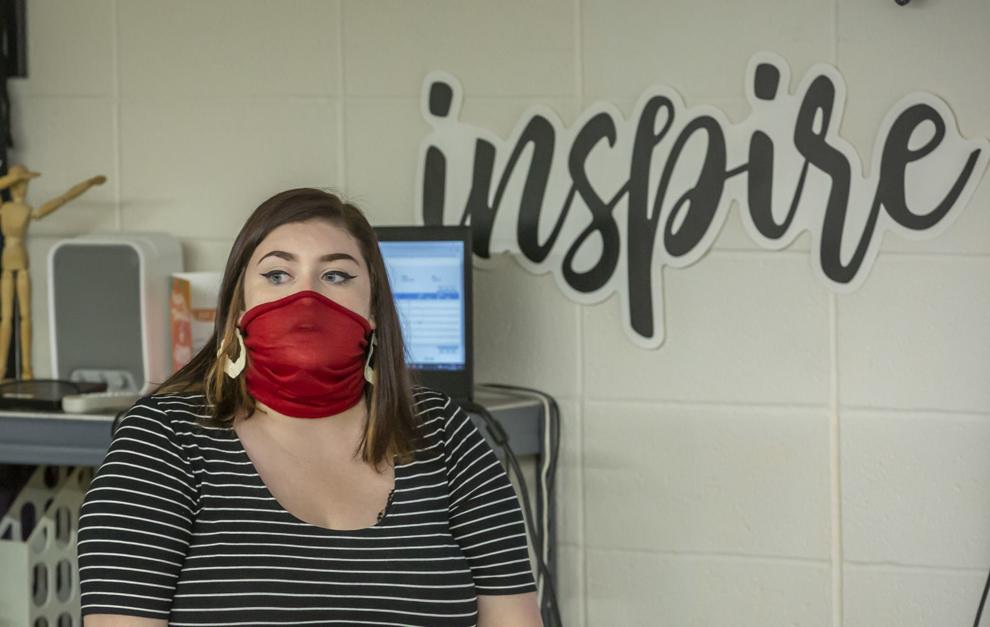 Jacquan_Jones 08.19.20.JPG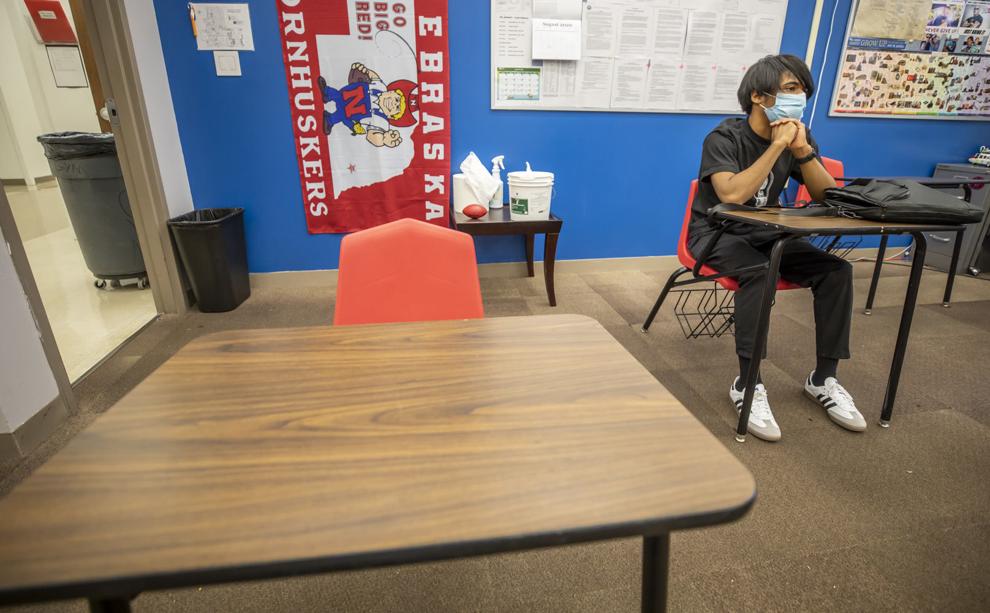 LSA Masks 19.08.20.JPG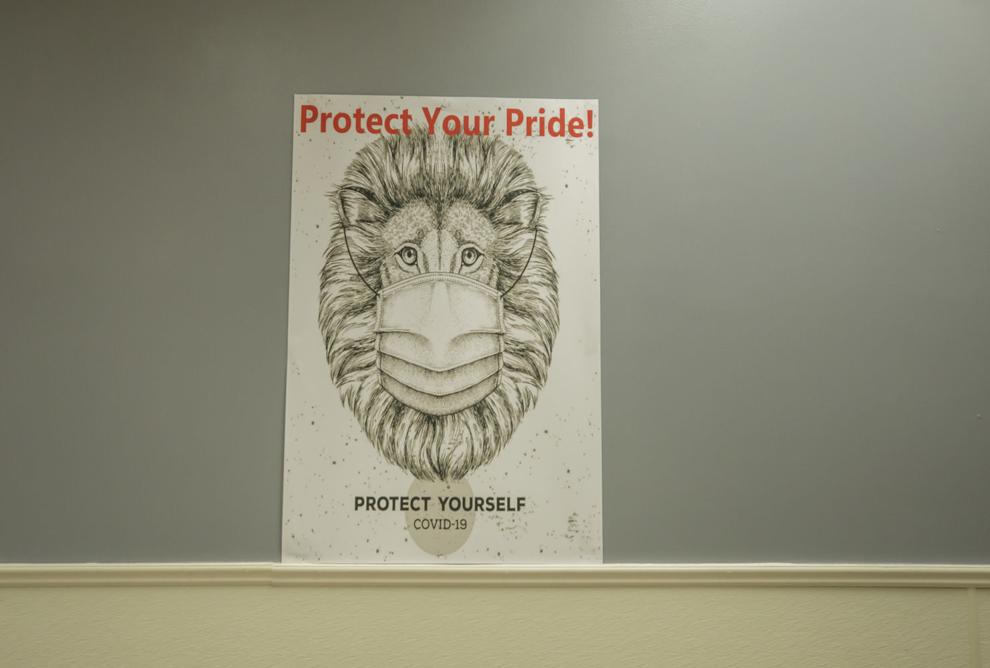 LSA 2 students 08.19.20.JPG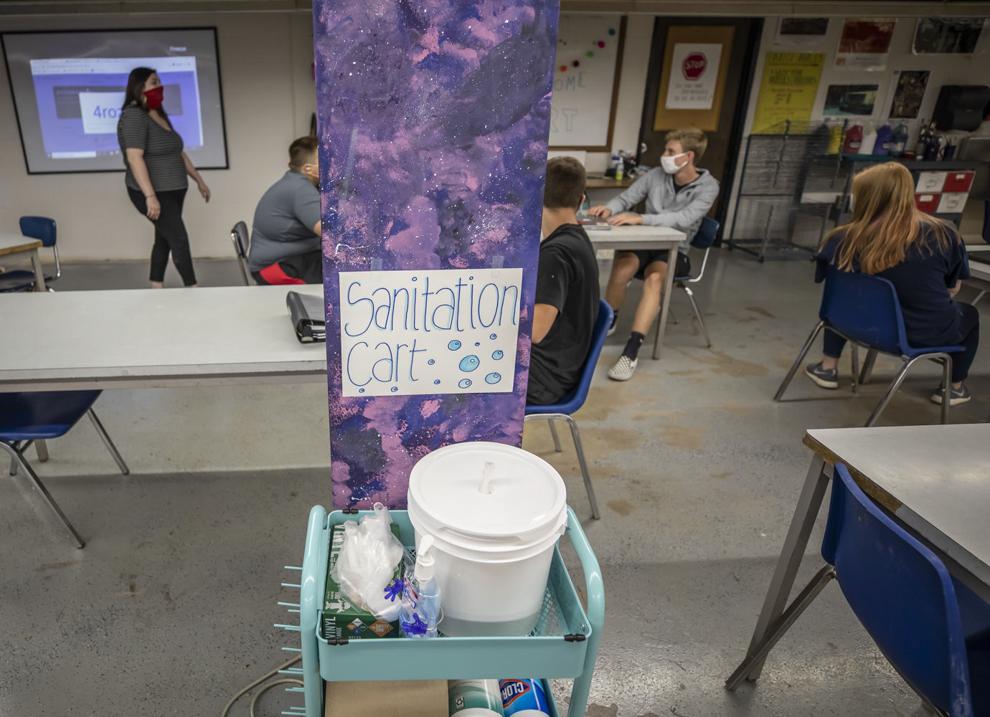 Nolen_Allison 08.20.20.JPG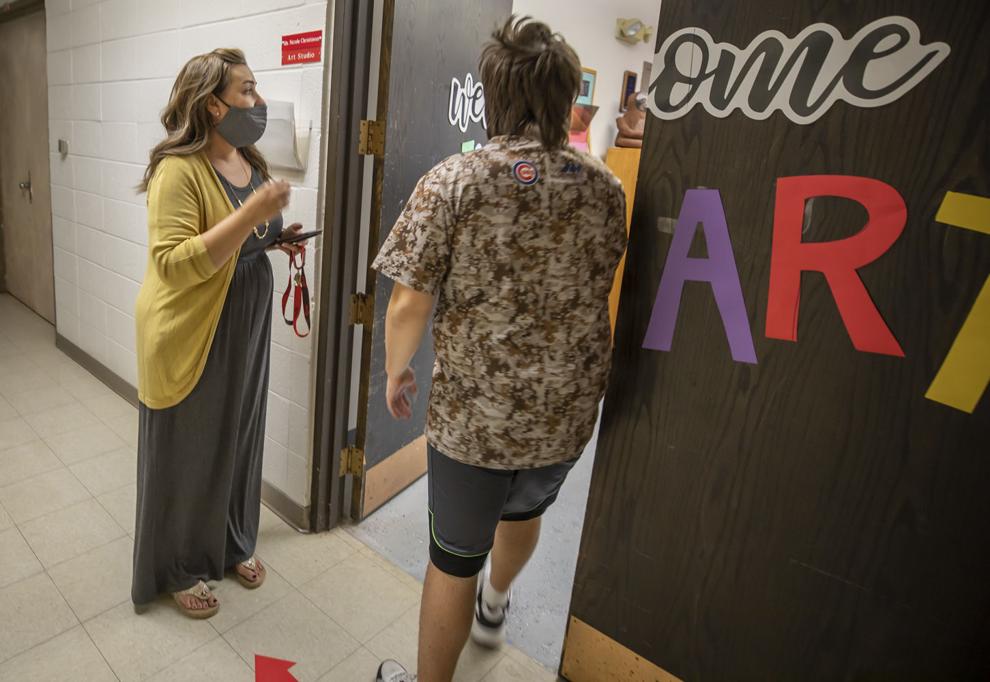 Rojas_Elijah 08.19.20.JPG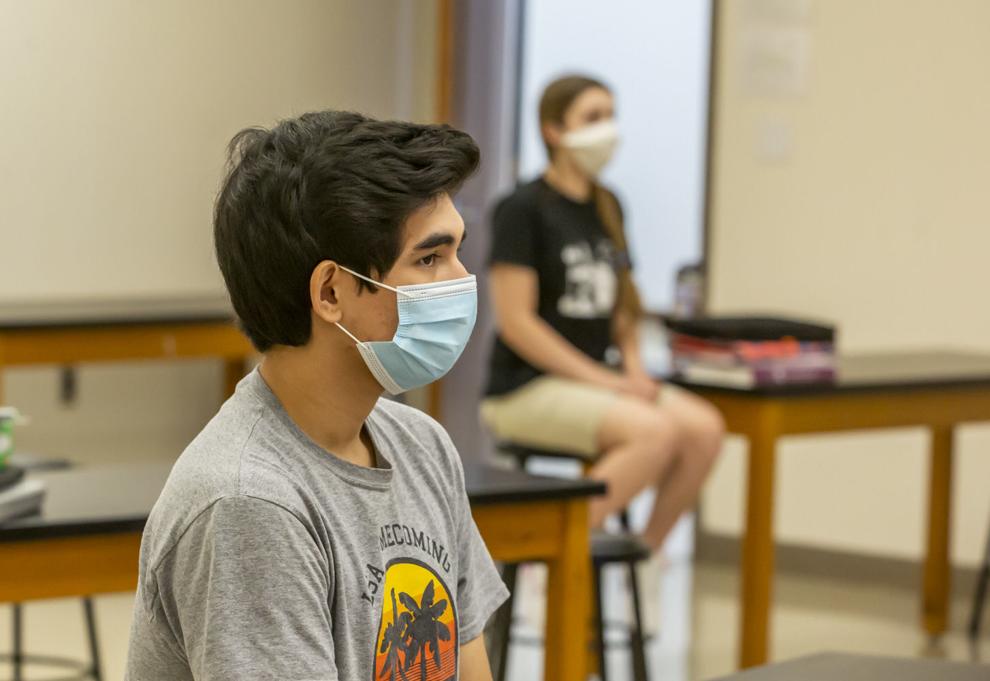 Contact Valerie Wells at (217) 421-7982. Follow her on Twitter: @modgirlreporter
[ad_2]