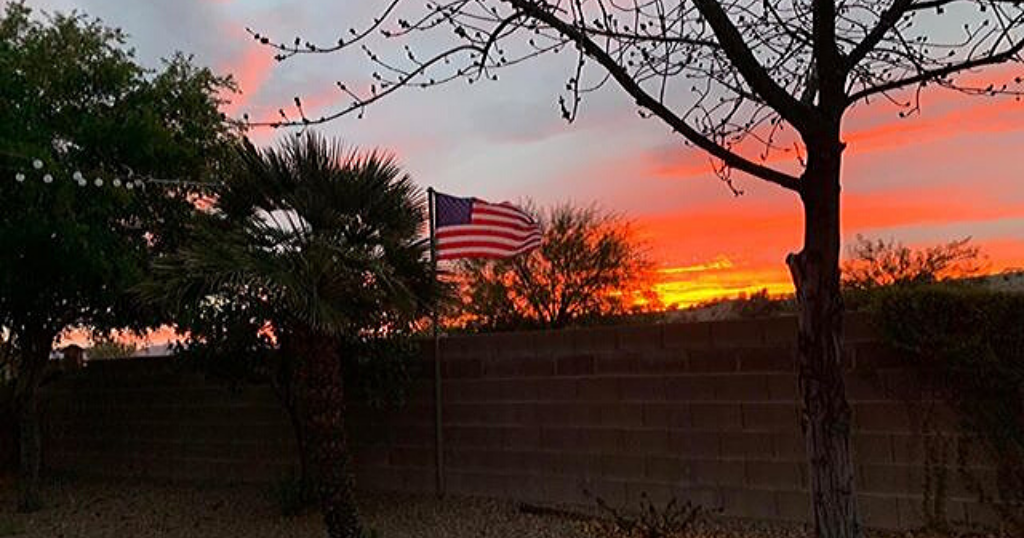 Oro Valley Homeowners Association responds to tenant with question pole | Local
ORO VALLEY — On Monday, News 4 Tucson spoke with Don Knetzger, who rents a home in Oro Valley.
He installed a temporary flag pole which he says meets his homeowners association guidelines.
"I got a letter of non-compliance from my HOA, one of the board members saw the post and he wanted me to remove it," Knetzger said. "I don't think I should be intimidated into removing my flag just because an individual decided to flex their muscles."
On Thursday night, News 4 Tucson spoke with Joseph Lumpkins, the chairman of HOA's board of directors.
Lumpkins tells a very different story.
"First of all, we didn't intimidate him," Lumpkins said. "We don't talk to him. We talk to the management company, his management company. You can't attach anything to a party wall. We own that party wall. It's our wall, the association wall."
Lumpkins, who waves a flag outside his home, says his concerns are not about Old Glory. It is with the mast.
"I want people to fly the flag, but there's a right way to do it," Lumpkins said. "No higher than 15 feet, it has to be five feet from any structure and that's all you have to follow. And, if you're flying it at night like I do, you have to have a light by US code ."
Lumpkins said the HOA did not send Knetzger the eviction notice.
Lumpkin went on to say that the process was initiated by Knetzger's rental company.
Lumpkins said the HOA cannot evict a tenant, nor a landlord.