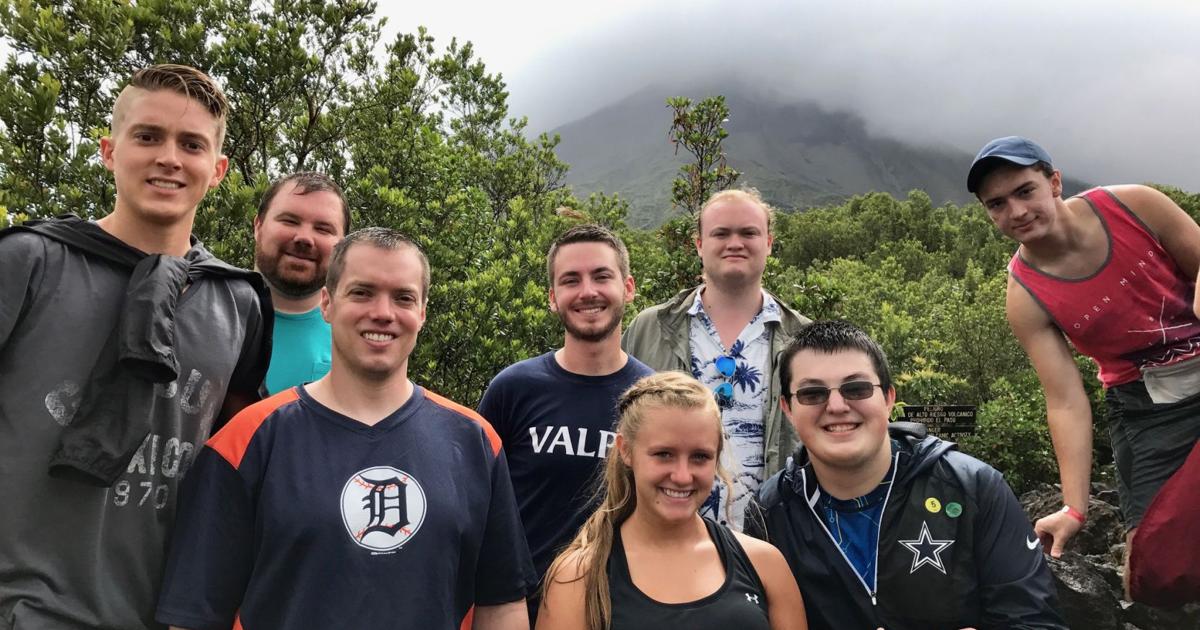 Lutheran School Association travels to Costa Rica | Education
DECATUR — The Lutheran School Association's trip to Costa Rica this summer was a whirlwind of firsts for Aaron Johnson.
He had never flown before. He had never left the country before. He had never seen the ocean.
"It was great to see it all through her eyes," said Allison Nolen, high school principal. Johnson is a senior.
The nine-day trip took 18 months to plan and was booked by Educational Tours, which provided a guide and bus driver. The school sponsored the annual trip, which included middle and high school students and adult chaperones.
"It was a biology trip that our biology teacher had been planning for two years," Nolen said. "We visited the five regions of Costa Rica. We looked at plant life, animal life, everything. There are mountain ranges, hills, valleys, waterfalls, agriculture, coffee plantations.
The students could have chosen to enroll in a program that would have provided them with academic credit for the trip, but none participated.
"We just sort of absorbed it all," elder James Brown said. "We learned a lot about biology, about what kind of plants are actually there. In a square foot, there are hundreds of species.
The group also planted eight trees in the Monteverde Rainforest area.
"It still felt like it was raining, but it wasn't raining," Brown said. "It was like a mist in the air. They thought it was cold, but it was nice outside.
The elevation meant that, even in the rainforest, it was only about 65 degrees. They hiked a volcano, having to make a last minute change in their plans because the volcano they had planned to hike was active. Around the volcano were rocks made of hardened lava from previous eruptions.
Seeing animals and plants they would never see in the United States was fascinating, but they also had the chance to meet Costa Ricans.
"We were on the beach, and there were storefronts, and we went downtown and got some ice cream," senior Charles Schlickman said.
They visited a secondary school there and learned that students have to go to school under difficult circumstances. Some have to walk or cycle for miles through crocodile-infested swamps.
The school is made of concrete blocks and surrounded by a fence and tight security due to crime and unrest. Local students, in turn, were surprised to learn that Americans have free summers and vacations and spend far fewer hours in class than they do.
"They were able to see the difference and appreciate our school and our building," Nolen said.
"We played soccer and volleyball," Brown said. "We couldn't really talk much as they didn't speak much English, but we asked questions and smiled at each other."
Nolen taught Spanish and English language arts before becoming manager, and the band had an interpreter, so they could talk to each other in a limited way.
"The (Costa Rican students) would come to school soaked," Nolen said. "(The swamp) was brown mud and crocodiles everywhere."
Knowing what other young people go through to get to school and the fact that they're ready for it because they value an education has made American children feel so blessed, Brown said. Their school is air-conditioned and clean, and they are surrounded by people who love them and want the best for them.
Next summer, Nolen said, the school is planning a trip to Italy.