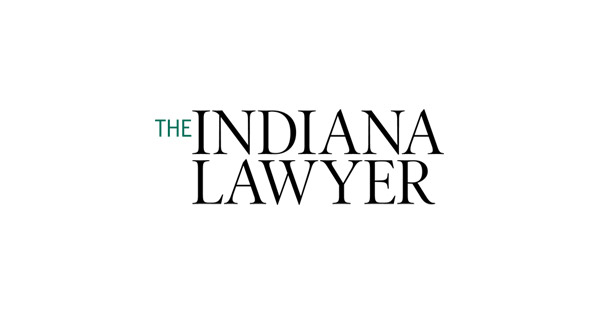 Homeowners Association and Property Managers Settle Discrimination Lawsuit
An Indianapolis landlord has reached a $262,500 settlement with her homeowners association and a property management company over allegations of harassment and discrimination.
Donata Banks and the Fair Housing Center of Central Indiana have filed a lawsuit against Kirkpatrick Management Company Inc. and Twin Creeks Homeowners Association Inc., as well as Banks' former neighbor Vicki New, seeking to end an allegedly racist and discriminatory harassment.
The consent decree and settlement agreement signed Tuesday by Kirkpatrick and Twin Creeks includes monetary payment terms as well as a series of steps that defendants must take to prevent discrimination or harassment from neighbors.
"Harassment of any kind has no place in our neighborhoods, including for tenants and landlords in homeowners and condo associations," said Brady Ripperger, assistant director of administration and Advocacy at FHCCI, in a press release. "We celebrate this resolution to illustrate that all parties in the housing industry should take their fair housing obligations seriously, because housing discrimination should have no home in Indiana."
The consent decree notes that Kirkpatrick and Twin Creeks are not admitting any liability or wrongdoing in reaching the settlement with Banks.
"No court order has been rendered against the Association, and we wholeheartedly contest that the HOA and its board have violated fair housing laws," said Wyatt Smith, president of the Twin Creeks Homeowners. Association Inc., in a press release. "Nevertheless, in order to avoid lengthy and costly litigation, the Commission, acting under the advice of legal counsel, felt it was in everyone's interest to settle the claims without taking the matter to court. ."
Banks filed a lawsuit in federal court against Twin Creeks, Kirkpatrick, and New, claiming violations of federal and state fair housing laws and the Civil Rights Act of 1866. In Fair Housing Center of Central Indiana, Inc.; and Donata Banks v. Vicki New, et al.1:20-cv-1176, plaintiffs detailed a long period of alleged harassment, with New shouting derogatory names and threats against Banks and other people of color who lived in the neighborhood.
The U.S. District Court for the Southern District of Indiana denied Twin Creeks' motion to end the case in January 2021.
New is not a party to either the settlement or the consent decree. In April 2021, the Southern Indiana District Court granted a default judgment against her.
In his statement, Smith said Twin Creeks welcomes residents of all races, ethnicities, cultures, beliefs, orientations and sexual identities.
"…(L)a Twin Creeks HOA continues to deny responsibility for the unfortunate actions of a former owner, who was never on the HOA board, was never an HOA officer and was in no way a representative of Twin Creeks HOA," Smith said. "The volunteers on the HOA Board of Directors have taken a number of steps to intervene in this matter, up to and including a formal letter to Ms. New from the HOA's attorney ordering her to cease all communication with her neighbors and to sell her house, which she did shortly after receiving the letter.
Under the settlement agreement, the defendants are required to provide monetary payment by April 1. The funds will cover any claims for damages as well as attorneys' fees or costs.
The consent decree requires every member of the homeowners association board of directors and all new members who join within the next three years to attend a fair housing education session. Kirkpatrick management and some staff are also required to attend a fair housing training session within three months of the executive order taking effect and annually thereafter.
Additionally, Kirkpatrick and Twin Creeks shall develop and implement their own policies for handling complaints about Residents or Guests who harass or discriminate against other Residents or Guests. They are also required to keep records of allegations of harassment or discrimination. Policies should include steps for responding to complaints and procedures for resolving complaints.
"We salute today's settlement and the bravery of our customers for stepping up and demanding an end to this type of housing discrimination," FHCCI executive director Amy Nelson said in a statement. hurry. "It is often terrifying and time-consuming for victims of housing discrimination to move forward through what can often be an overly cumbersome process imposed on them."