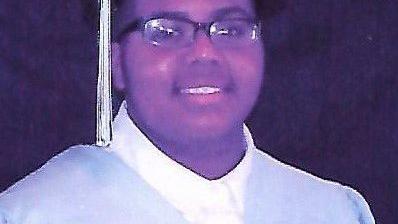 association of 38 churches awards scholarships to adolescents in the region | Latest news
[ad_1]
STAR-EXPONENT STAFF REPORT

The Wayland Blue Ridge Baptist Association, Inc. recently announced its 2020 scholarship recipients, the group announced in a press release on Tuesday.
Each of the 10 recipients will receive a prize of $ 500, totaling $ 5,000 from the association this year. They are:
1) Miss Tykia Cottoms, Eastern View HS, member of Free Union, Culpeper, attending Univ. from Lynchbourg
2) Miss Daejah Herndon-Williams, Culpeper Co. HS, member of Shiloh, Stanardsville, participant, Old Dominion Univ
3) Miss Azariah Johnson, Patriot HS, New Life Community Member, Participant, North Carolina State Univ.
4) Miss Taquoia Kilby, Tallwood HS, Union Member, Virginia Beach, attending VCU
5) Mr. Iceysis Lewis, Blue Ridge School, member of Antioch, Madison, attending Hampden-Sydney
6) Miss Tiana Minor, Fauquier HS, Mt. Zion member, Warrenton, attending North Carolina A&T
7) Mr. Elijah Reaves, Eastern View HS, Unity member, Culpeper, attending Hampton Univ.
8) Miss Tamea Thrift, Eastern View HS, member of Ebenezer, Lignum, attending Clark Atlanta
9) Miss Kyra Washington, Orange Co. HS, member of Hopewell, Orange, attending VCU
[ad_2]