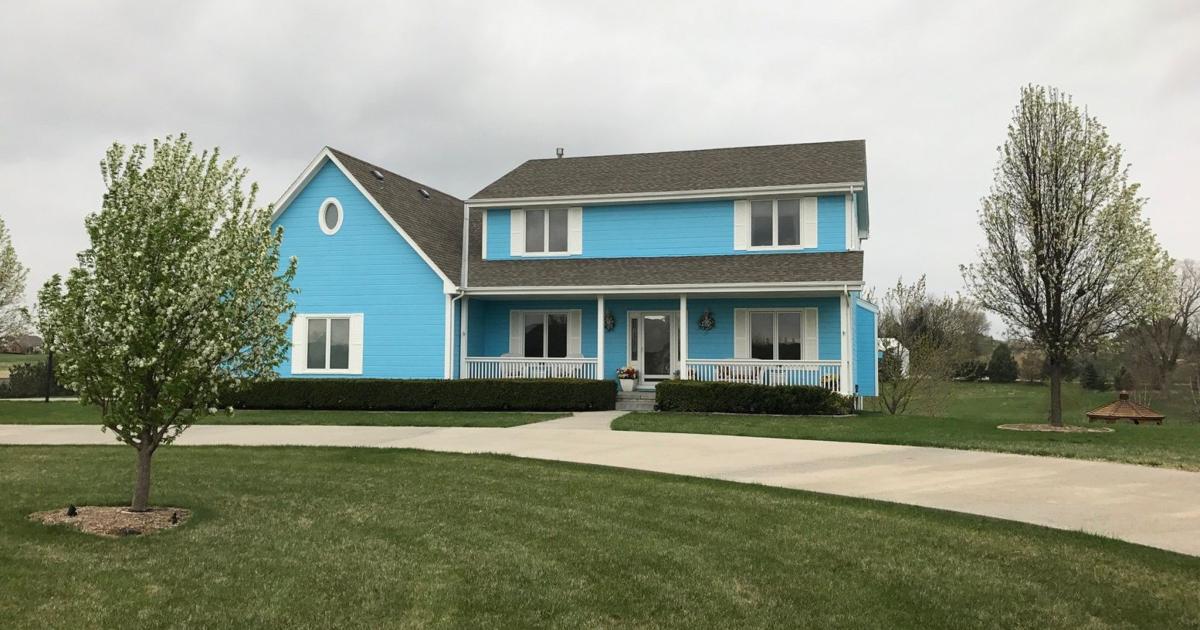 After they painted their house blue, the homeowners association took legal action and neighbors called it "odious". The Court says they are in the clear | State and Area News
By Brittany Hamor / World-Herald Editor

LINCOLN — A Sarpy County homeowners association may be feeling the blues after a Nebraska Supreme Court ruling on Friday.
Duane and Kathryn Korth, who live in the Gretna area, were sued by their housing estate's homeowners' association for painting their home a shade of blue that neighboring homeowners said was 'inconvenient' and 'unpleasant at the eye ".
But the state's highest court ruled on Friday that the Korths did not violate covenants on the Estates at Prairie Ridge subdivision. The court ruled that the covenants required new homes to be painted in earth tones, but they did not limit the color when a home is repainted.
The ruling overturned a ruling by Sarpy County District Judge George Thompson.
In 2004, the Korths built their house and offered to paint it blue. But their developer rejected this proposal and recommended that they choose an earth color instead, in accordance with local conventions.
Ten years later, the Korths informed a member of the Estates at Prairie Ridge Homeowners Association of their decision to paint their home blue. A disagreement ensued, but the Korths went ahead with their plan.
This led to legal action by the homeowners association.